SUMMER
Dentist
Wednesday, August 2, 2006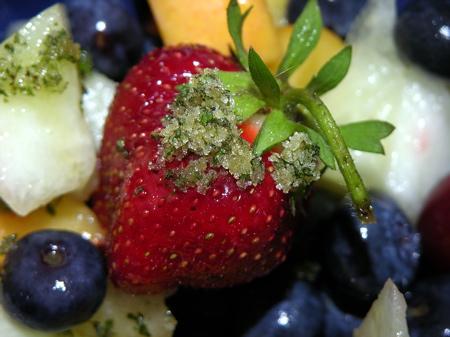 When I got to the dentist's office exactly one minute late, the receptionist said that C, the hygienist, had stepped out for a moment but would be right back.
Twenty minutes later, she stormed in through the door. She was out of breath because, as she irritably muttered to the receptionist, "I was running." As if the fact that she was late and had to run were someone else's fault. She had a CVS bag with her. I'll admit I was annoyed, but then I got to thinking: We're all just human beings here, doing the best we can. I decided to assume she'd gone to the drugstore in search of something important - probably prescription medication. Then she called to me to come back for my exam with a cursory, "Thanks for being patient."
I didn't like waiting, and I didn't like that she didn't apologize, but at least I'd been enjoying the latest issue of
People
. I gave myself a couple minutes to feel the chill, then I slowly warmed up. I don't need to hold a grudge, I thought to myself; I'm better than that. I smiled at her.
Toward the end of my appointment, my dentist came in to check me out. Before he got down to business we chatted for a few minutes about life, writing, dentistry. He's a friendly guy and I like talking to him. By this time, though, C was blatantly checking her watch. "I'm behind on time here," she said. "That's okay," the dentist said as he finished my exam.
Then the receptionist came into the room. "There's someone here for a 10 o'clock appointment and it's 10:30," she said.
"It's not your job to keep time," the dentist snapped, but once she left he asked C, "Why are we so behind?"
"I don't know," she lied, and I thought, I get it. This dentist is excellent, but I can see that he's probably a tough boss. C, you kept me waiting and didn't apologize, but I've got your back, sister. I'll be complicit.
I felt proud of myself - I'm so generous and big-hearted. I'm so spiritual. Then C added, "Betsy was gagging a lot today which slowed things down."
"Oh, so it's Betsy's fault, eh?" the dentist said.
"No, she did great," C said insincerely. That's when I saw the CVS bag hanging on a peg - with a can of soda in it.
I didn't say anything, but I thought, don't push your luck, girlfriend. You've gotten the receptionist in trouble and made me look like a fool. I remained silent, but only because I don't want to cause anyone to lose her job. Then again, I don't like seeing a blameless receptionist get in trouble for someone else's mistake, either. In fact, I'm still not sure what I'll do - call the dentist? Find a new dentist? And here I thought that whether BD should keep seeing the
transsexual doctor
posed a difficult choice. Compared to this, that one's a no-brainer. It may be a little weird, but at least
her
ethics are undeniably impeccable.
Mint Sugar Fruit Salad
From
Gourmet
Grind together cup mint leaves with cup sugar and drizzle over fruit salad just before serving.
Refreshing and healthy, yet you know it comes with a price - kind of like calling the dentist and ratting out the hygienist.