WINTER
Just Another Manic Monday
Sunday, February 12, 2006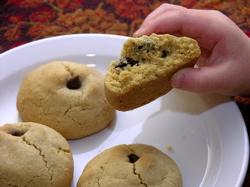 Was it four a.m.? Five? When E (now 10!) came into our room with a stomachache. I had to pretend to be asleep because E has been home six of the past seven Mondays (due to: vacation, vacation, barf, snow, vacation, fever) and frankly, I wasn't coping well with the idea of yet another Monday at home.

As soon as BD talked him into going downstairs to watch TV, I hopped out of bed and scrambled into my sweats, waving bye to BD as I headed out for my walk. If I was going to be stuck for the day, I thought, I'd best get out of the house while I could.

Apparently, while I was gone, E's condition worsened. That was when BD told E that, in fact, he was not allowed to lie on the floor in the living room, moaning, and that while we were really very sorry he was sick, he'd have to go up to bed if he felt that bad. "When's Mommy coming home?" E asked. "She makes me feel better." Of course, as soon as I walked in the door, I sent E upstairs. If he was that sick he shouldn't be around the rest of the family, and if he wasn't - well, then he'd have to spend the day pretending to be.

I tried calling the school's sick kid hotline about 20 times, but the machine didn't pick up. That turned out to be a stroke of luck, though, because just as school was starting, I softened and decided to go check on poor E. I got to the bottom of the stairs and heard - it's hard to explain this unless you're familiar with all the latest kid technology, but let me just say that E was talking to a virtual dog, commanding it to "Sit! Sit!"

After that, I let him think he'd made the decision to go to school, but the truth is we both knew he'd be paying dearly if he stayed home. I'm hoping not to see or hear from him until 2:15, but I have my cell phone at the ready, just in case. And now I have a couple hours until I have to get P from preschool, so I think I'll have a cookie and chill out. Two whole hours to have a snack, do some work, and recover from another wacked-out Monday morning. It's not enough, but I'll take it.


Tuesday morning: I thought I'd made it home free because E got through a whole day, bounded out to the car after school with his friend, stole this boy's snack and ate his own, had band practice, karate (what's up with these overscheduled kids???), and a big dinner. All seemed right with the world again, until he woke up in the middle of the night vomiting: Vomit once, vomit twice, vomit tacos, beans and rice.

No school today. And no more tacos tonight.


P and I made these cookies over the weekend. She tasted one and said, "It's great! Well, actually, it's only good. Daddy, Mommy and I made some pretty good cookies today." Then, after dinner, she ate two.

Peanut Butter Kiss Cookies
From The International Cookie Cookbook by Nancy Baggett (Stewart, Tabori & Chang, 1988)

1 2/3 cup all-purpose flour
1/3 cup cornstarch
tsp. baking powder
tsp. baking soda
cup (1 stick) unsalted butter, slightly softened
1/3 cup smooth peanut butter
2/3 cup powdered sugar
1/3 cup packed dark brown sugar
1 large egg
2 tsp. vanilla extract
candy kisses or chocolate chips

Preheat the oven to 350 degrees. Grease several baking sheets and set aside. Mix together flour, cornstarch, baking powder and baking soda in a bowl.

Beat butter and peanut butter (with an electric mixer if you have one) until light and smooth, three to five minutes. Sift in the powdered sugar. (I hate sifting, but it's usually worth it.) Add brown sugar and beat until light and smooth. Add egg and vanilla, then gradually beat in the dry ingredients until they're just incorporated.

Form into balls (smaller than a golf ball) then flatten them. Fill with some kind of chocolate, then smoosh the dough back into a cone-like shape. Bake on the buttered cookie sheets for 10-12 minutes, or until lightly browned at the edges. We ended up with 16 cookies, though the recipe says it makes about three dozen.